25 May 2023 -- If you've been watching the news recently, you may have seen that May 11, 2023, was an important day. That's the day United States President Joe Biden formally declared both the public health emergency and the national state of emergency for COVID-19 over.
Does that mean the pandemic is finally gone? Should we be celebrating?
Unfortunately, no: The COVID-19 pandemic isn't going anywhere. What's changing is the U.S. government's approach, which means prevention, care and treatment are about to become more expensive in America.
May 11, 2023, marks the end of the federal COVID-19 PHE declaration. After this date, CDC's authorizations to collect certain types of public health data will expire.  Most tools, like vaccines, treatments, and testing, will remain available. But, some tools, like certain data sources and reporting, will change.
For more information, visit the CDC website.
5 May 2023 -- The head of the UN World Health Organization (WHO) has declared "with great hope" an end to COVID-19 as a public health emergency, stressing that it does not mean the disease is no longer a global threat.
He said the virus – first made a public health emergency of international concern by the WHO chief on 30 January, 2020 - was here to stay: "It is still killing and it is still changing. The risk remains of new variants emerging that cause new surges in cases and deaths."
"Last week, COVID-19 claimed a life every three minutes – and that's just the deaths we know about", said Tedros Adhanom Ghebreyesus, WHO Director-General, briefing the media at the agency's headquarters in Geneva.
He said that the decision had not been made lightly. For the past year, the WHO-led Emergency Committee had been carefully examining the data, on the right time to lower the alarm.
For more information, visit the UN website.
Do repeat COVID infections make long COVID more likely?
31 January 2023  -- Since it's been estimated that over 80% of Americans have been infected with COVID-19 at least once, concern about reinfection is valid. Indeed, a person can get COVID-19 once, twice, three times or more.
Does looking at the impact of reinfection matter, especially if you've been vaccinated? Absolutely. Repeat COVID-19 infections are suspected of having negative implications, including further health complications, the possibility of long COVID and potentially worse outcomes.
A study published in November 2022
A new study analyzed medical records from the Department of Veterans Affairs of nearly 41,000 people who suffered COVID-19 reinfection. The study also included a medical record review of 5.8 million patients, including one-time infections of 443,588 patients and 40,947 patients that had been infected two or more times.
Compared with those infected once, patients who were reinfected showed that they were more prone to complications in various organ systems and more likely to be diagnosed with long COVID than those infected only once. These findings were consistent regardless of vaccination status.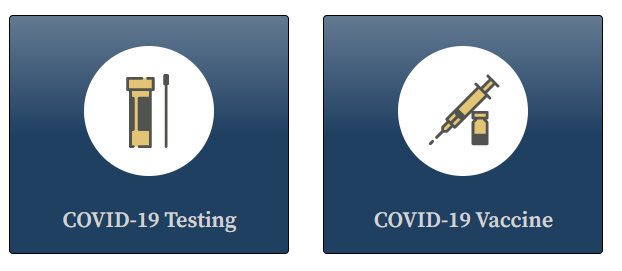 Links to official church announcements and notices about COVID-19 and other-related matters
Links to COVID-19 pandemic guidance and help from governmental and non-governmental agencies
Wash you hands often
Wear a mask or face covering
Keep your distance (at least six feet) when in public
If you go out, take all of the precautions listed above.
Consult with your doctor about getting vaccinated.
Get the facts about the COVID vaccine(s).